AFFORDABLE

PRICES

FRIENDLY

& TIDY

WORK

GUARANTEED

LATEST

TECHNOLOGY

​​​​DO YOU WANT TO INJECT SOME NEW LIFE INTO YOUR HOME'S TIRED WOODEN FLOORS?
Maybe your business property flooring really needs renovating. Ensuring your wooden floors are always in the best possible condition does take a little effort, but with the help of the Brentwood CM14 Floor Sanding company
you're putting your job into the hands of real experts.
​Your wooden floors are something to be proud of and our company are dedicated to ensuring they live up to your expectations! We want you to be proud to show off your wooden floors, and we have the skills and expertise to ensure they're restored to their former glory.
We offer a great combination of value and quality, backed up by passion and experience. Our dedicated team of experts have repaired and restored many wooden floors across Brentwood and surrounding areas and have plenty of customers who are happy to recommend us.
​PROFESSIONAL CREDENTIALS
We want to provide all our potential customers with the proof to back up our claims. It's not enough to claim we're dedicated to our customers, we need to show you. The first place to look is our Testimonials page where you can look at genuine feedback from our former customers. Next we'd direct you to our Gallery where there are a range of shots of our completed projects.
To further our professional integrity we also maintain membership to a number of industry organisations. We are members of:
​



 ·    The Guild of Master Craftsmen

 ·    The National Wood Flooring Association

 ·    The Federation of Small Businesses
​We also carry insurance to £5million and are Junckers Approved Maintenance Contractors.
​QUALITY FOR EVERYONE
Our Brentwood CM15 wooden floor specialists are committed to offering the highest levels of quality to every individual customer. We have nearly 20 years' experience and have dealt with projects and properties of all sizes.
We have the expertise to carry out full parquet floor restorations as well as small repairs and treat each job with the same level of care and dedication. Our Brentwood CM13, wooden floor experts are happy to provide advice and recommendations for your project.
All jobs begin with a free on-site consultation and end with us handing over a complimentary wood floor cleaning kit, so you can maintain our hard work when we're gone!
To find out more about our company, ethics and services we offer please continue browsing the website at your leisure.
LATEST NEWS, RECOMMENDED ARTICLES & TIPS
Tips on restoring your home's old natural floorboards
If you are fortunate enough to buy a home with the original floorboards, consider all your options before you cover them up with carpet or additional wooden boards. These original floorboards can be restored to their natural glory. Below we share some tips on how to go about this.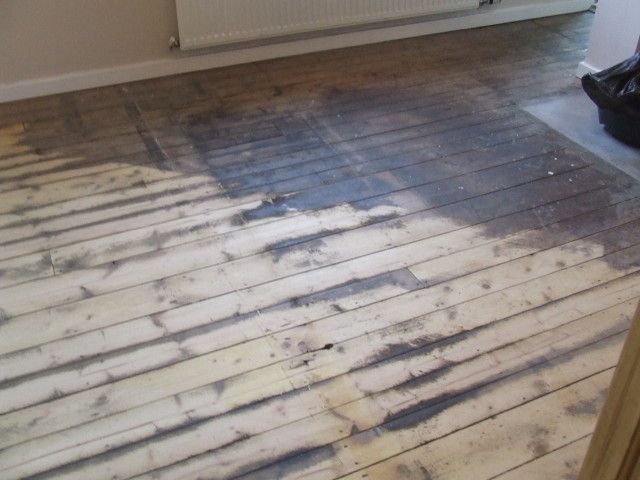 Restoration of wooden floorboards

Safety should be your number one priority and so the condition of the original floorboards should be thoroughly checked. If any are found to be damaged or split, then they'll need to be replaced. All floorboards should be level and none should be loose - any damaged floorboards can be replaced with reclaimed boards. It's vital that the replacement floorboards match as much as possible in terms of thickness and style, as this will make your job much easier.

Sometimes boards need to be realigned and gaps filled. If you are in any doubt about the structural safety of the floor, then you should use wooden floor restoration experts.

Floorboards in good condition

If your floorboards are in good condition, then you can simply sand and finish them to your liking. When sanding a large area, using a floor sanding machine is your easiest option. These machines are designed to sand to a certain thickness and create very little dust. Sanding floorboards can seem like an incredibly daunting task and it's important that they are done correctly. Floor sanding companies will either rent you a machine to use or will do this job for you.

The finish

Once the floorboards have been sanded, then you need to consider the finished look. They can be left as their natural colour, or alternatively you can use coloured floor stains. You also need to think about whether you want to use a protective coating or wood lacquer to protect the floorboards. This is highly recommended to prolong the life of the boards.

If you are unsure on how to strip your floorboards back to their natural beauty, or if they require much restoration work, you are probably best using the services of a floor sanding company who are experts in the field of wood floor restoration.
Before & After